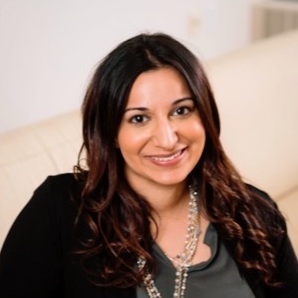 Amy Khiani
Director of Finance
Years working in philanthropy or a related field: 6
Years with IP: I am new in 2019!
What I bring to IP: I oversee and perform financial operations for Intentional Philanthropy, our managed foundation clients, and the Harbor Fund, Inc., a nonprofit donor advised fund managed by Intentional Philanthropy. I most recently hailed from the Eugene and Agnes E. Meyer Foundation, as Controller. Prior to my controllership, I served as an Audit and Tax Supervisor within the Private Foundation Practice at PKF O'Connor Davies. I stay current on accounting and tax practices through my membership at the American Institute of Certified Public Accountants (AICPA), and a number of state CPA societies.
I truly believe in the concept of skill stacking; as a CPA with a Biology degree from the University of Maryland. My penchant for statistics and variance analysis crossover well into the accounting function, bringing a scientific-level of detail to my work.
What I love most about my work: Aside from spreadsheets, I love learning about the programmatic work our clients are doing. Accounting is usually a back-office job, but the collaborative nature of Intentional Philanthropy allows me to see all aspects of our Foundation clients, whether it be finance, governance, grantmaking, or operations, which is truly refreshing.
What I am most excited about learning right now: Impact Investing! As our financial advisors are able to provide more transparency in regard to a portfolio's underlying investments, it is not uncommon to ascertain that the work of a Foundation's grantmaking dollars is being undone by their investment dollars (i.e. a health organization may not be aware that their private equity investment supports alcohol and tobacco). I am excited to learn about how we can utilize impact investing such that our grantmaking dollars and investment dollars align and advance the Foundation's mission on both fronts.
What I do in a typical week: On any given day, you may find me preparing Foundation's annual 990-PF, overseeing audits, researching tax laws, preparing financial reports, doing budget analysis, reconciling investments, basically all things accounting and finance-related!
What I do when I'm not working: I'm navigating life with my husband and our "threenager," attempting to master the art of cooking, hosting/being hosted by friends, and traveling whenever possible.